Video
Details
Most of the email templates in our drag-and-drop editor support columns. You can also have a combination of both multiple columns and full-width (single column) sections within the same email.
While many columns are supported by our editor, we generally recommend using a maximum of two columns - as certain versions of Microsoft Outlook do not stack them correctly (resulting in a very squashed email on a small screen; with multiple columns next to one another). You can also test your email designs with Litmus to see how they'll look in other email clients.
How-to Guide
Creating columns
Select Messages from the sidebar.
Open your desired email message for editing.
Drag a new component (from the component selector at the side, as shown) next to an existing one. You can also drag an existing component from elsewhere in your email, next to an existing one.
If your email template doesn't allow you to do this, it could be because support for multi-column layouts is disabled.
Creating Even Columns
From time to time - particularly when removing columns, your columns may no longer appear even.
Select Messages from the sidebar, and open your email message for editing.
Select the

Design

tab to the right.
Enable the Even Columns checkbox, and click 🔄 (refresh), as shown.

Columns not stacking correctly on mobile devices
Sometimes, columns that appear stacked on desktop view may not stack in the correct order on mobile view, such as the example shown below - where the three buttons on mobile view no longer relate to their corresponding sections.
Desktop view example: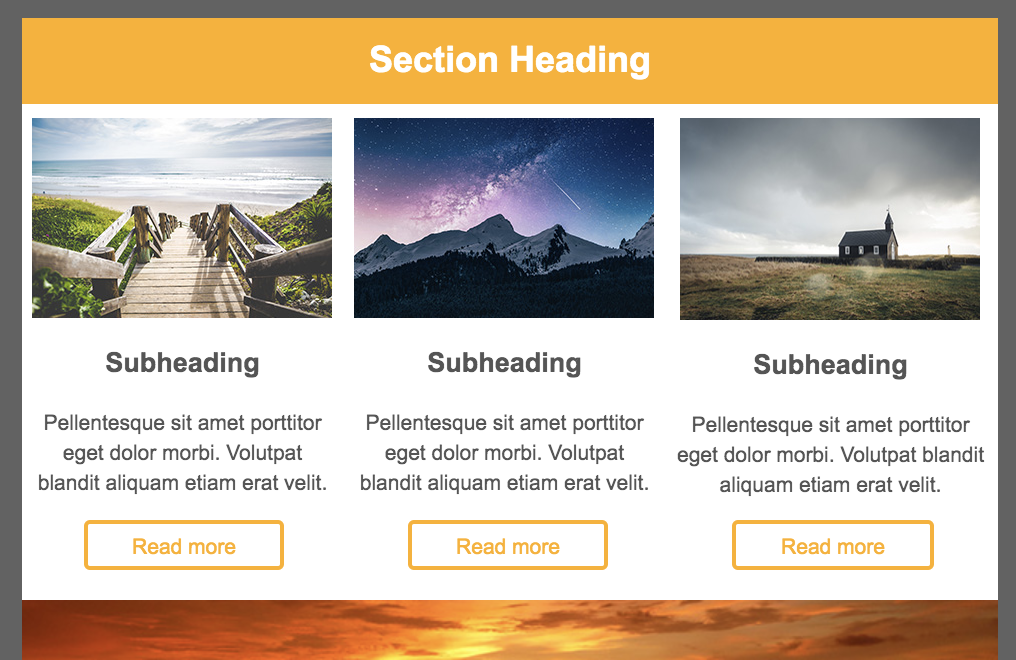 Mobile view example:

To correct this, open your email in the editor and use your mouse to click and drag each button to the bottom half of the component it's meant to "lock" to.
Let go of the mouse button to lock the components to one another.
Repeat this process for any other components that should be locked together in mobile view.
Not sure how this works? The video at the top of this article visually explains the process (from 0m42s onwards).
Further Reading
Tips & Tricks When Working With Columns