You're able to unsubscribe multiple email addresses across multiple lists in your account, by using the 'Bulk Unsubscribe' feature.
This feature is accessed from the 'Contacts' section in the left side navigation bar.  Click 'Unsubscribers' in the horizontal navigation bar, then the blue 'Add' button on the right side.

In the next screen you can either choose a specific list to unsubscribe contacts from, or choose all lists within your account by checking the 'Add to all Lists' check box.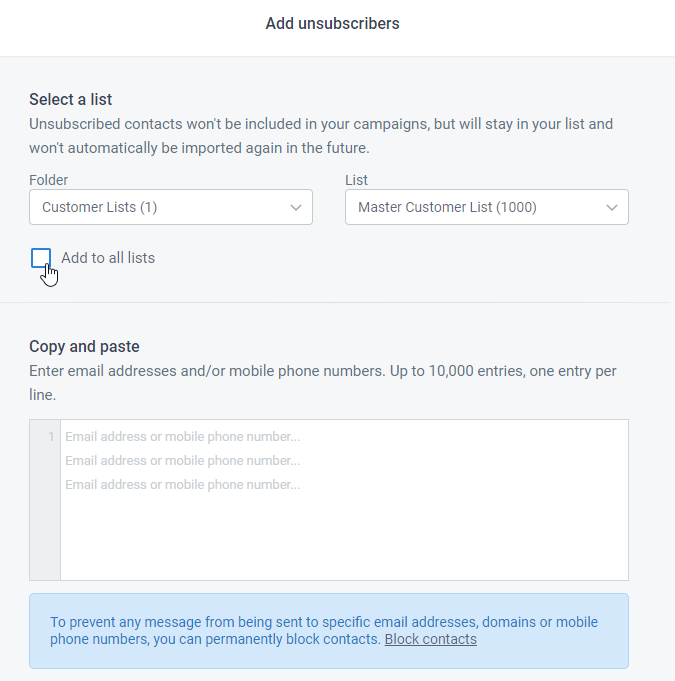 Paste in your list of contacts (email addresses and mobile phone numbers) with one contact per line.  Click the blue 'Add' button in the bottom right corner when done.
You will be shown a results screen.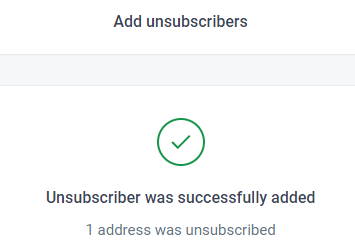 Click the 'X' in the upper right corner to return to the Bulk Unsubscribe overview page.

You can restore individual contacts by clicking the 'Restore Contact' button on the right side of a single contact.  You can also action bulk restorations by using the check boxes on the left side and the 'Actions Menu' below.