This article will guide you through transferring ownership of your account.
Please note: Account transfer can only be initiated to existing, active users. If the new account owner is not already an active user, you will need to add them as a user first.
As the owner of the account, navigate to Account :

then select the Users tab :

Select the options button (

) on the user you wish to transfer your account to, from here select Account Transfer.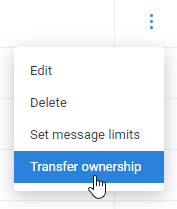 Clicking Transfer finalises this process, the previous owner will remain a user with Admin access.
It is recommended that the new owner User review any existing Users and consider if they still require access to the account. It may be that you need to add new users, edit or delete users.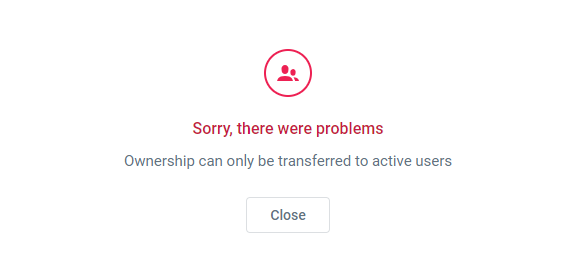 To transfer the account to a new owner they must first be an existing active user. Attempting to transfer to a user who hasn't confirmed the invitation, or who's invitation has expired will display a warning.