Obtain a copy of all your account data in handy ZIP files
Whether you're switching providers, closing your account or backing up your data, sometimes you need to get your hands on everything. 
It is very simple to download your account data from your account. To do so, please follow these steps:
Click 'Account' up the top right.
Select 'Download Data' from the top menus.
Then from the 'Options' tab, select the type of content you wish to download then click 'Next'.




You can then select specific items to download, or choose 'Download All' from the Actions menu.

A ZIP file will be prepared for you and you will be notified by email when the file is ready to download. 


Downloading reporting data is a different process.  To do this you need to open an individual report and click on the section of the interface that you want the data for.

Once you have clicked on a section, for example the green 'Opened' circle, a box will open.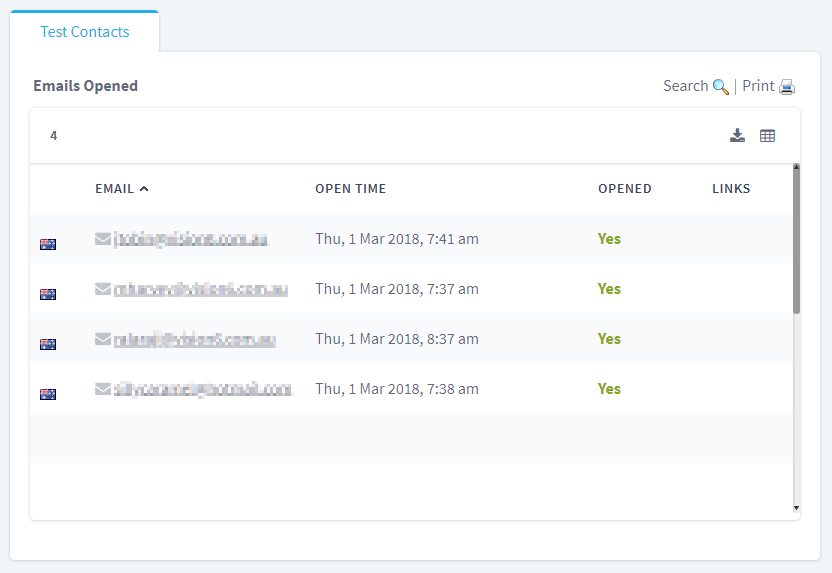 Using the table settings button in the upper right of the box, you can enable the fields you want and the click the download button which is also in the upper right.  The data will be downloaded as a CSV file.