To connect Eventbrite, click integrations followed by connect on the right side of the Eventbrite integration.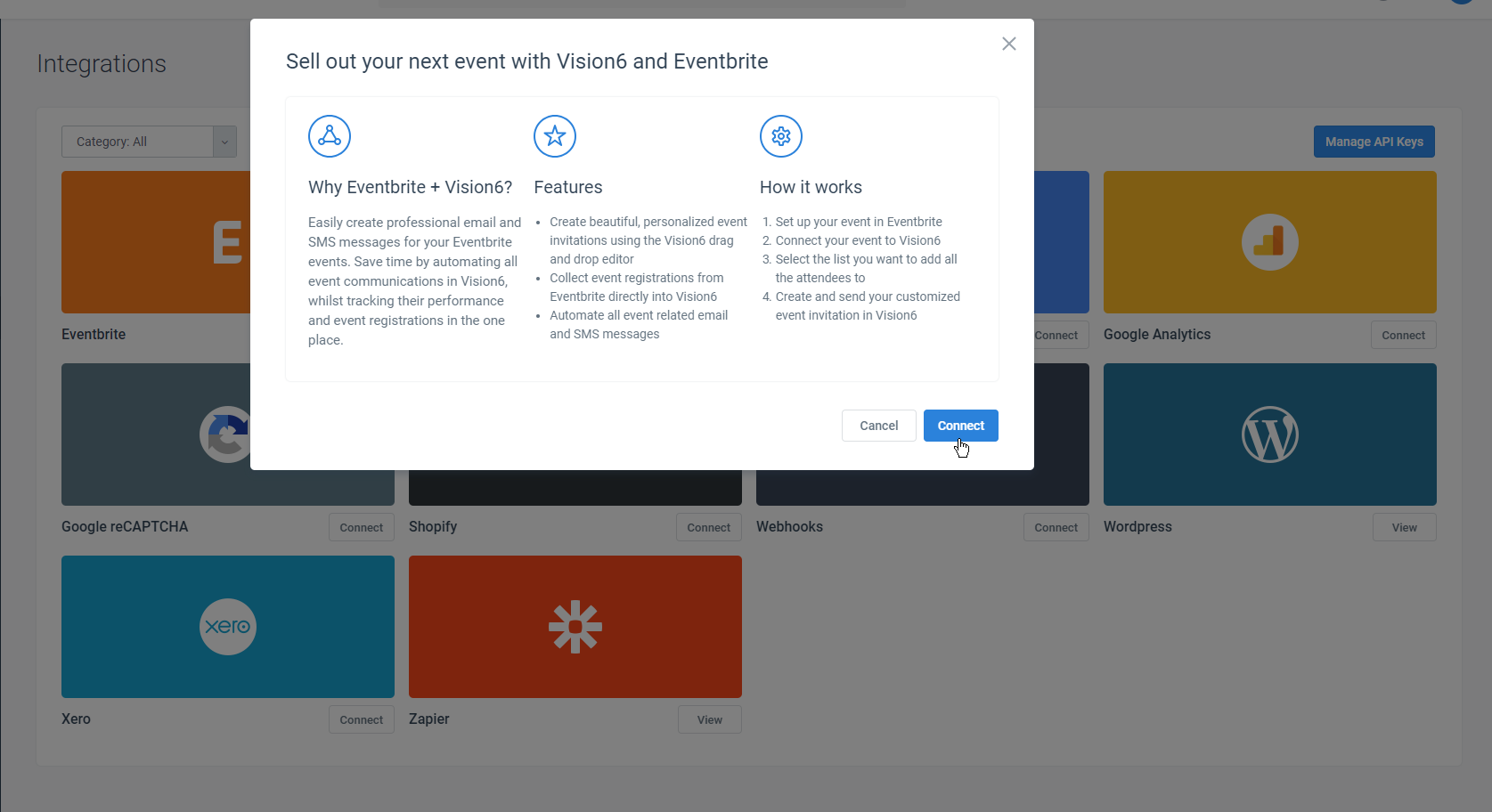 The next screen will explain how the integration works and its features. Click the blue connect button.
Log into your Eventbrite account. Or create a brand new account using an email address, follow the on-screen instructions and confirm the changes.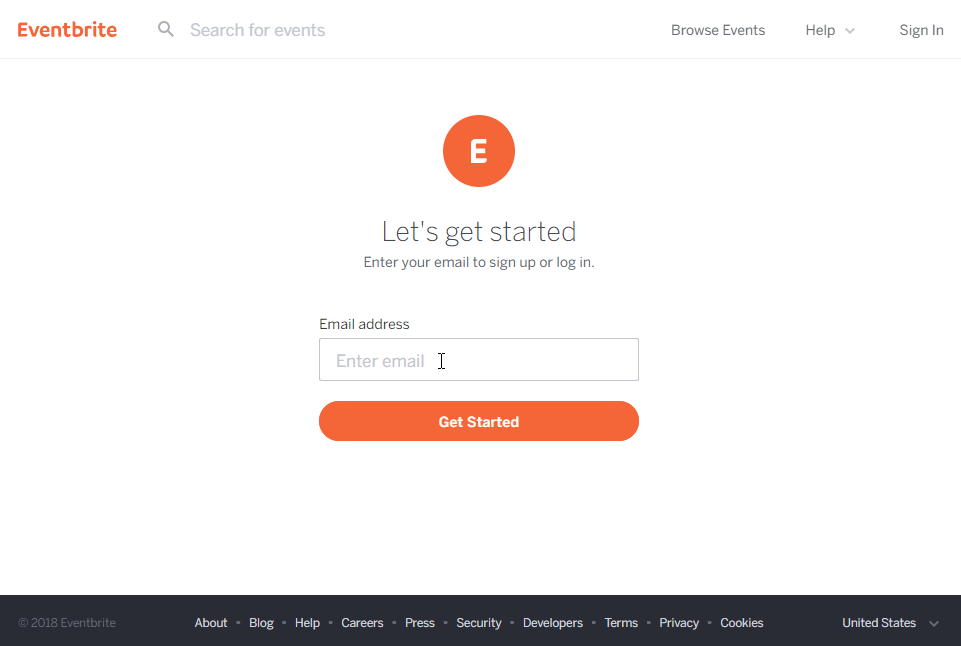 On the following screen, click the allow button.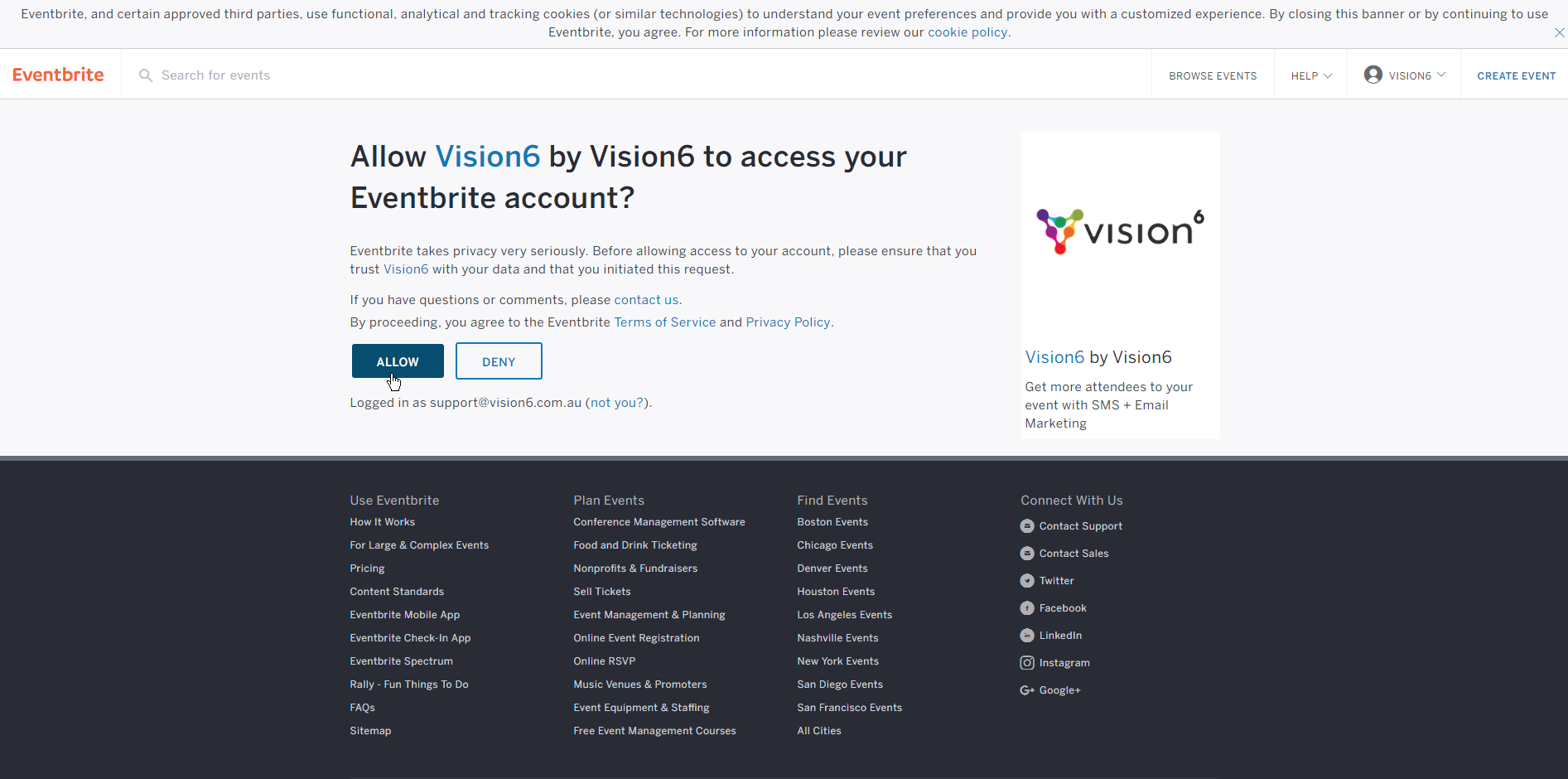 To add your first event, click Add Event

Select the event you would like to add and click Next

As this integration will sync contacts between Eventbrite and your account, you will need to decide whether to use an existing list in your account or create a new list.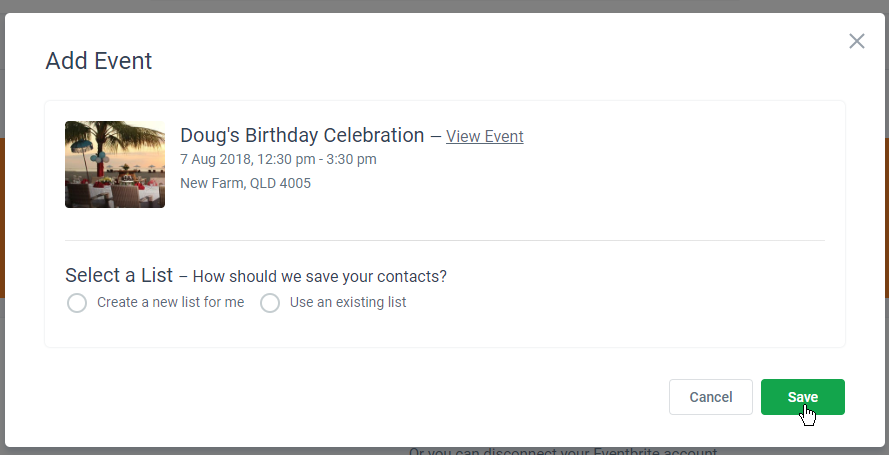 Choosing to create a new list, will create the list with the same name as the event. There are some additional options under the 'Advanced Options' link.
Click save when you're ready.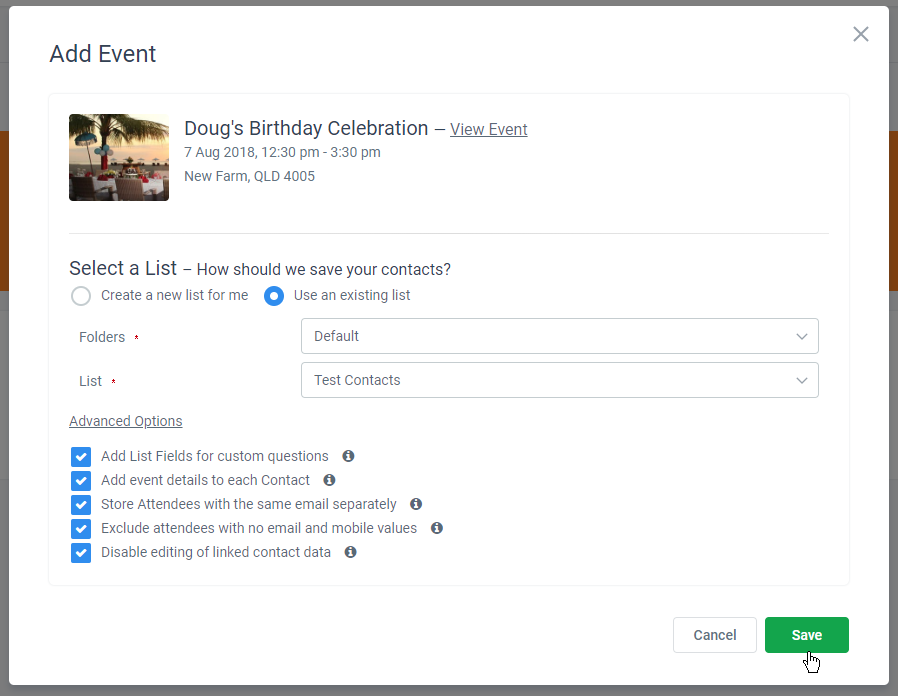 Once you have clicked save, you will then see your connected event displayed.

Related workflow: Automation Example: Pre-Event & Post- Event Comms