Sometimes a simple text field may not meet your requirements and a check box or a radio button option would. Here is where you can edit the type of field and add/edit/delete other fields in this list. You can also set the multiple choice options and mandatory fields here.
To access your List Fields
Select 'Lists and Forms'
Select the folder your list is in
Select the list and click 'Edit Forms' to the right of the list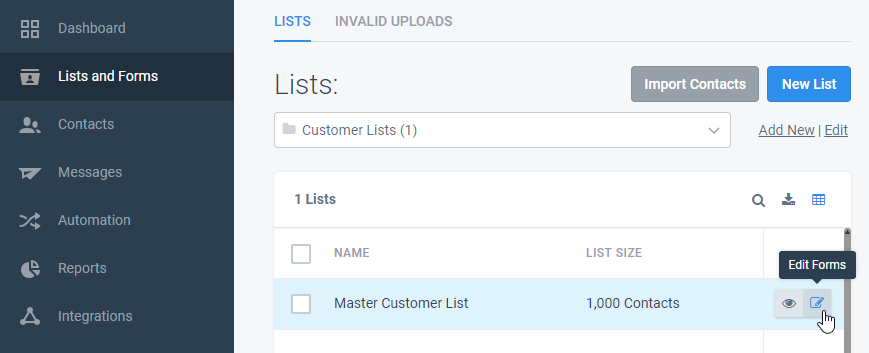 How to edit your List Fields
Once you can see your fields on the right side of the page, you can choose which field you wish to edit by selecting the pencil icon to the right of the field name.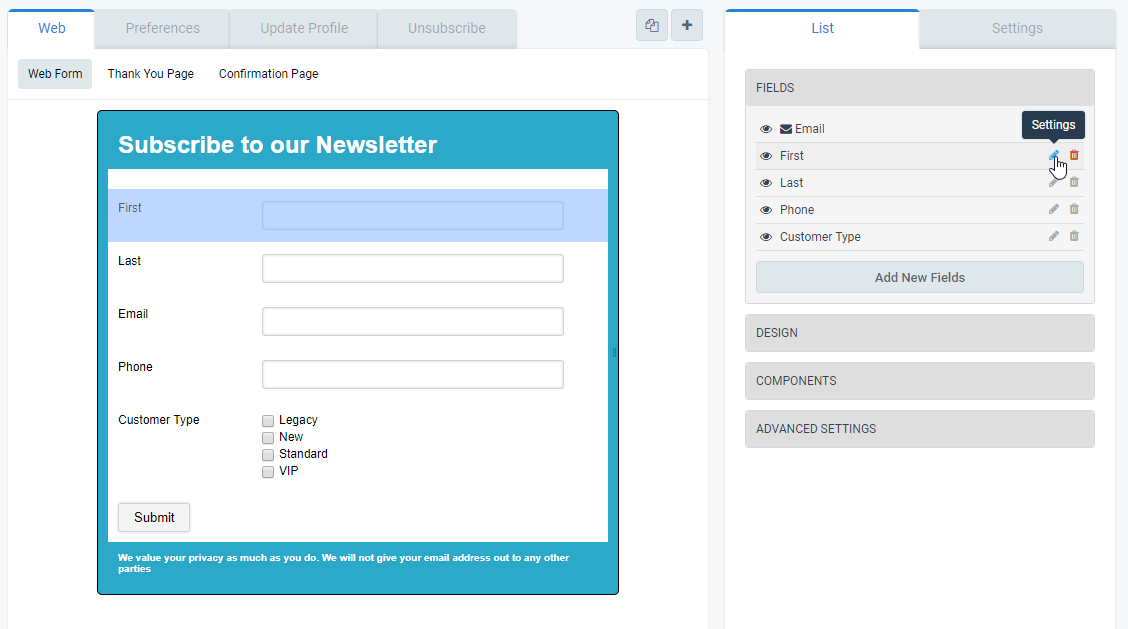 This will open up the settings for that field for you to edit. Here you can convert the field type, set the content type and more.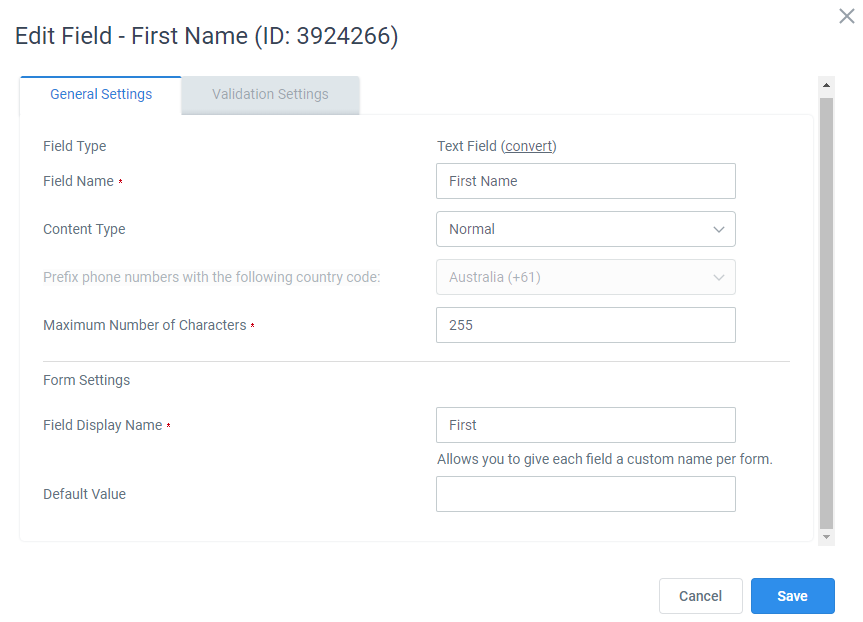 How to add in List Fields
If you wish to add in some additional fields, please click the 'Add New Fields' option from the right of the page and add the required fields.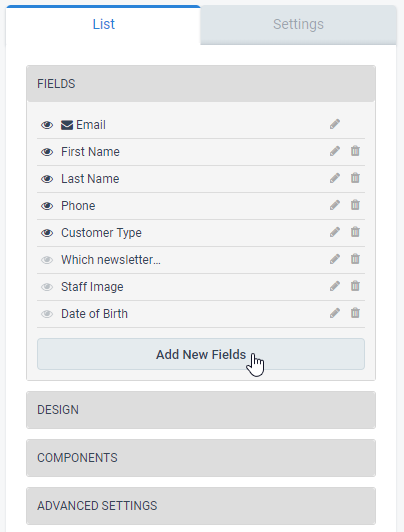 I have listed the field selections available below, with a brief description:


Text Field - perfect if you just want the end user to key any text in
Password Field - this would be used if you wish to add another security field on your Update Profile Login form
Currency Field - this would be used typically for prices
Number Field - this would be used to collect ages, quantities, etc which you would want to search for numerically
Dropdown Field - would be used when you want to offer multiple choice options but with only one selection that can be made
Date Picker Field - allows selection of an arbitrary date. Perfect if you need to set up an automated message send based on a date field
Radio Buttons - are perfect if you want to offer a Yes / No option
Checkbox Field - this field would be used when you want to offer a bunch of multiple options where the end user can select as many or as few as they like
Comment Field - this is handy for collecting feedback
File Upload field - allows the end user to upload files. Perfect for collection of resumes or when documents need to be submitted through


Please note: If you delete a List Field, you will also be deleting all data stored in this field in your contact list. Therefore if you are not sure if you want to delete a field or not, it is recommended to simply hide that field on the form until you can confirm if that field is okay to delete or not.