Contacts, or subscribers, are always collected into 'Lists' in the system. These lists are basically storage containers for your contacts, and are used to organise them for your mail outs.
Creating a list in your account
New List

Contacts Upload
Please find further information below on creating a New List. For information on creating a list from a bulk upload, please see Upload Contacts.
New List
This option will allow you to choose from our selection of list templates in the system. There are industry specific, blank, newsletter subscription, event registrations, and many more.
Some of the main instances where you might use this are where you:
Want to create and brand a list / form first, then upload your contacts at a later stage.

Plan to upload a form online to collect subscriber's details, or you plan to send out the form to be completed by the recipient.
To select a new list:
Select 'Lists' at the top of your account
Select the New List button
Select a list type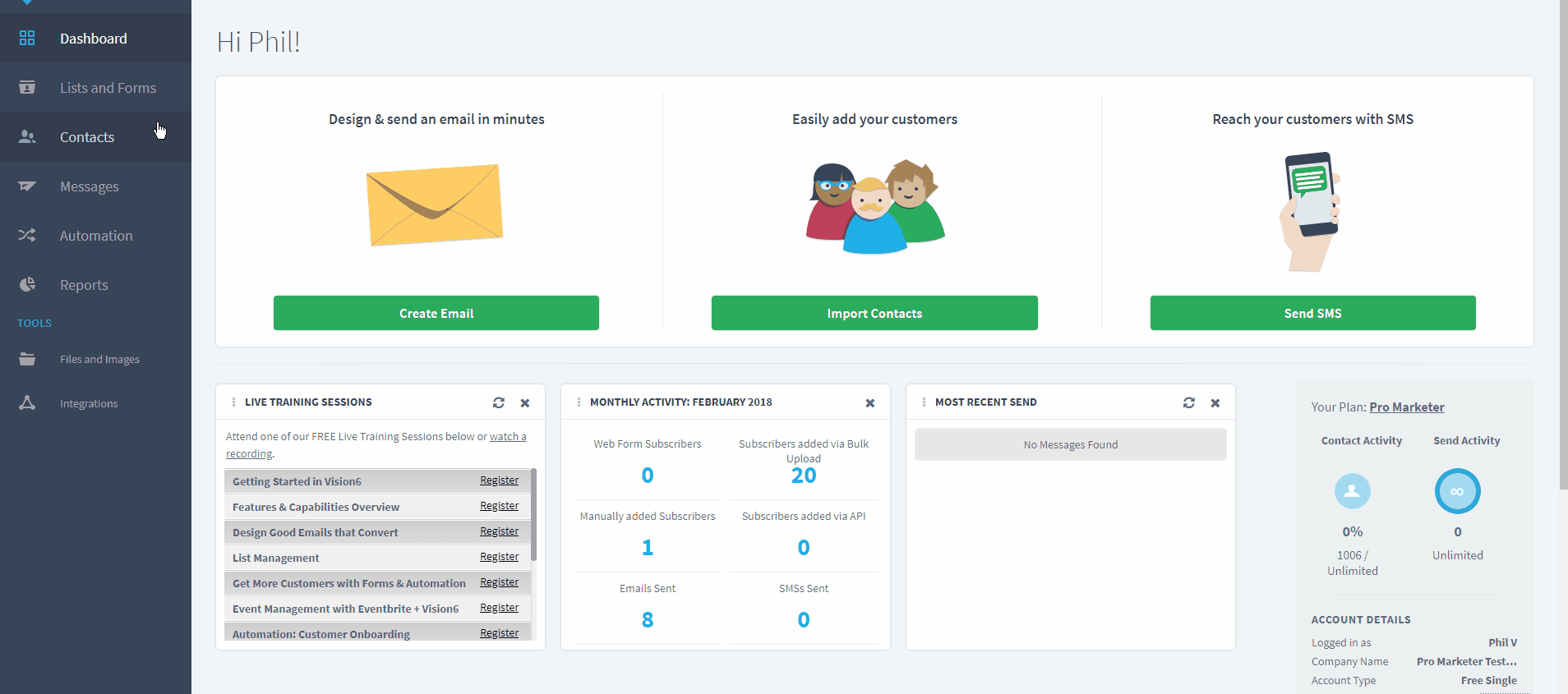 Once you have selected the type of list you require, you can then start editing and branding the forms in this list as your own.
Suggested Next Steps
Depending on what your planned use of the system is, after creating your list you may like to: