Design Settings
The 'Design' settings are found on the right side of the form editor, underneath the 'Fields' section.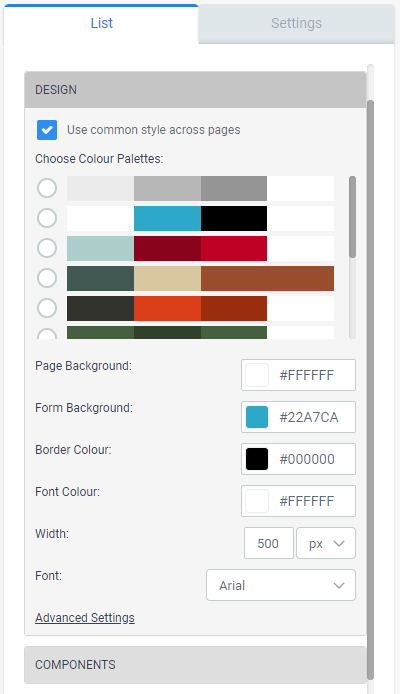 Under the design setting for a form you can:
Set the colours of the form

Set the font used in the form

Set the form's width

Set the margins / padding used in the form

Set a background image
Form Components
Here you can add in a Header, Footer, or Paragraph component to customise the form to look as you require - just simply click 'add' and drag and place the component where you require. If you wish to delete a component, simply hover over the component and click delete.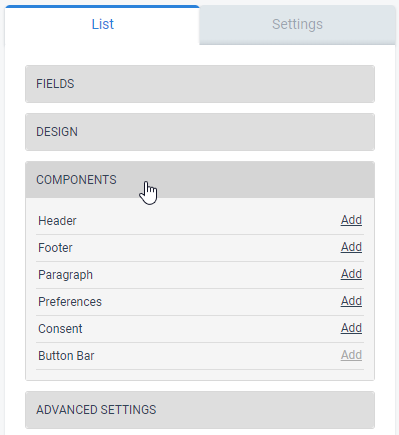 Advanced Settings
The advanced settings are found to the right, under components. Here you can easily import the design settings from another form to save you from doubling up on work.
Please note: This will only import the design from another form in your account. You will still need to customise the required fields as you wish.