You can break up your email into sections, using the spacer component.  This component can be dragged in to your email from the right side components pane.

In this case we're going to create a space between the white area and the blue area with the button in it.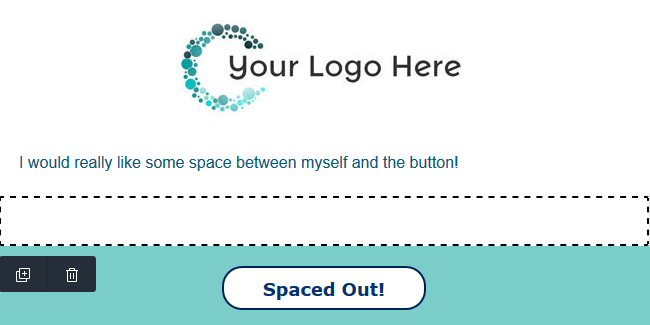 When you drag the component in, it will be auto-selected.  Looking on the right hand side, you can see the options which you can change.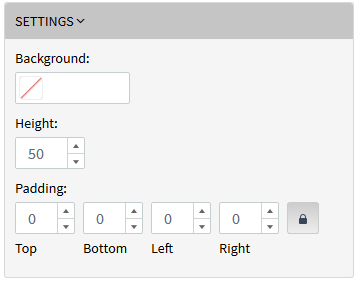 You can customise the background colour, height and the padding of the spacer component.  Using this component, you can achieve results like this :