If you require to change the date and / or time of a previously scheduled email send, these steps will show you how.
Note : The system will cancel the previously scheduled send to prevent it from sending while you're updating the new time or date for it to be sent.
Important Note : If you re-schedule your send then edit the subject line of the message, this change won't be reflected in the scheduled send. You will need to cancel the scheduled send and start again to have the subject line changed. This is also true for the 'sender details', such as the 'from name' and from 'address'.
Clicking 'current sends' when in the reporting section will show all currently scheduled sends.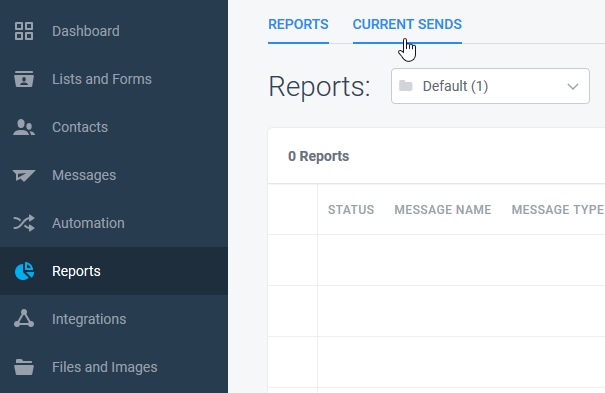 On the right side of the send you wish to re-schedule, click the 'monitor' button.

Clicking the 'Reschedule' button will ask you to confirm you wish to do so then take you back to the sending overview page where your previous send settings will have been retained.