It is quite likely that the List cannot be selected when sending, as the 'Email' or 'Mobile Phone' field is not set to use the 'Email Address' or 'Mobile Phone number' Content Type.
The system can only recognise a field that holds email addresses or mobile numbers if the column is named 'Mobile', 'Mobile Phone', 'Email', or 'Email Address' when it is uploaded.
You can amend this after uploading your list of contacts by editing the list field and changing the 'content type' option:
Go to 'Lists and Forms'.
Select a list and choose 'Edit Forms' from the 'Actions' menu.
Hover over the email/ mobile field on your form and click the 'Settings' icon.
Change the 'content type' to email address/ mobile phone number.
Save changes.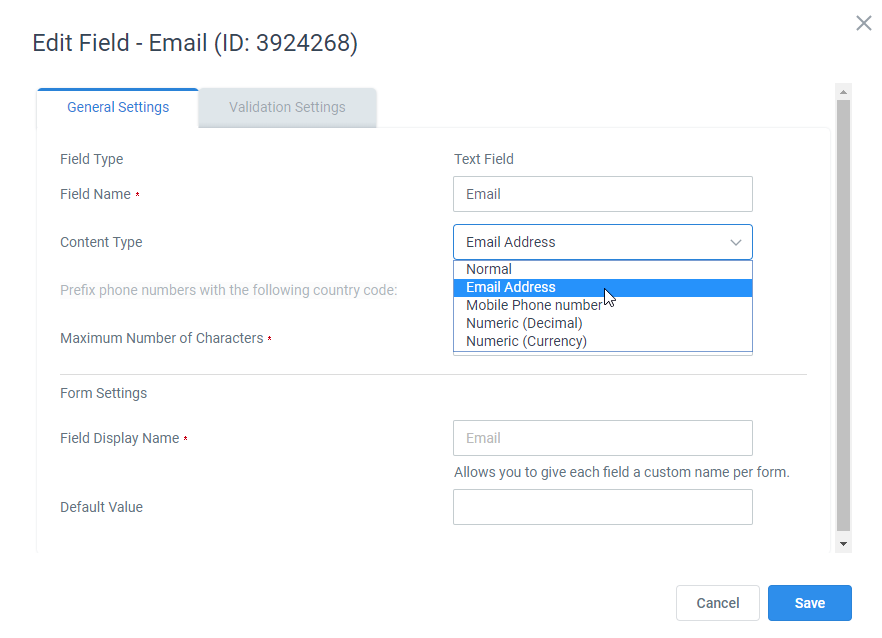 Please note: Changing a mobile phone field to 'mobile phone number' content AFTER uploading will mean that country codes are not added to the numbers.
For this reason, we recommend manually updating the list before sending, to include the country codes, or doing another upload to the list so that the country codes are automatically added by the system.
Another reason the list may not be selectable is that the system has identified that the field doesn't contain any email addresses or mobile phone numbers in the relevant field.
Please view the contacts in the list to ensure that the email address or mobile phone numbers are in the correct field.