Details
You can add a Trial Signup form to your website easily and allow new leads to sign up to your branded version of our email marketing system.
You have the option of deciding whether you'll pay for the account by default, or have the client pay. Of course, if you elect to pay you'll have to approve the account upgrade, so there won't be any charges without your approval.
When you are setting up your trial form for client pays, you'll be able to select a plan for all new trial accounts including the mark up you wish to add. Trials will be able to easily upgrade to a full account with their own credit card information.
How-to Guide
Log into your agency account and click Admin at the top right.
Select Resources from the sidebar.

Select the Trial Signup form option.
Click
. You will now be able to adjust a few form settings and copy the HTML code to place on your website.
Form Alterations
While our default form source code and output uses tables, you can still customise the form design & style using DIVs, CSS etc as desired. As long as the field names and hidden fields remain in tact, virtually anything else can be adjusted to suit your website's look and feel.
Next Steps
Once a user completes the form, they will automatically be taken to their new instance of our platform (with your branding) and asked to complete a few more details. Additionally, they will be sent an account activation email - as shown below.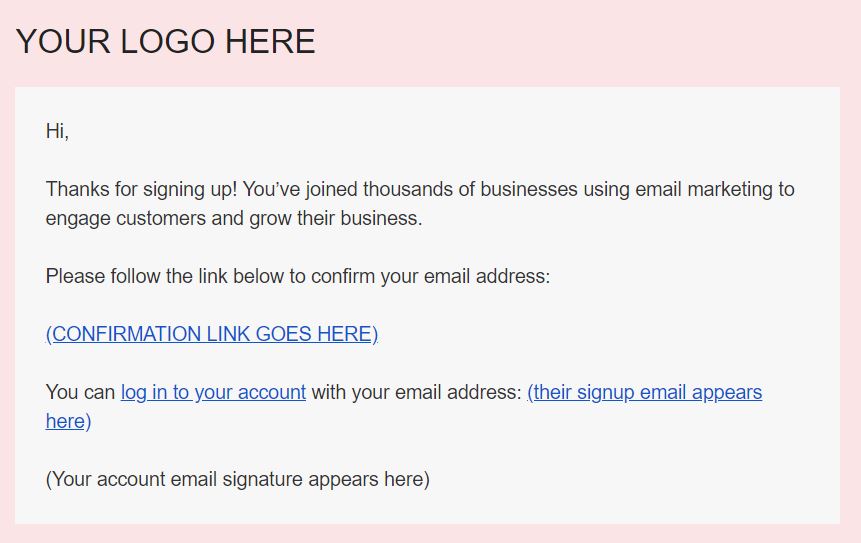 Links within this email are automated, but you can customise the account email signature in your Agency account by clicking on Admin at the top right, then selecting Email Settings from the sidebar.