Details
Our platform includes an ROI calculator against each email send report - allowing you to quickly and easily identify your Return on Investment on a per-send basis.
To access the ROI calculator, open the report for your relevant send and click the ROI Calculator link to the top right (as shown).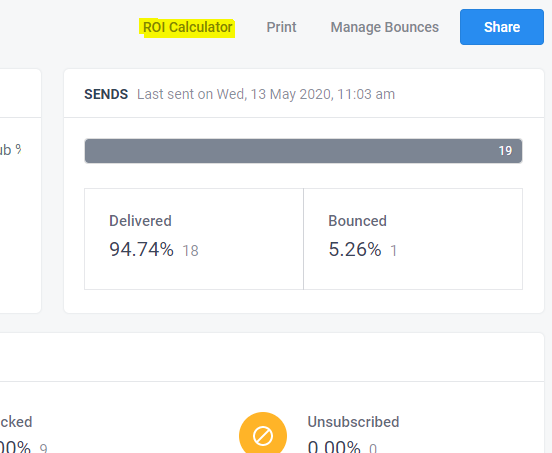 Enter the data as required to view the resulting calculations. You can also print & download the data, once entered.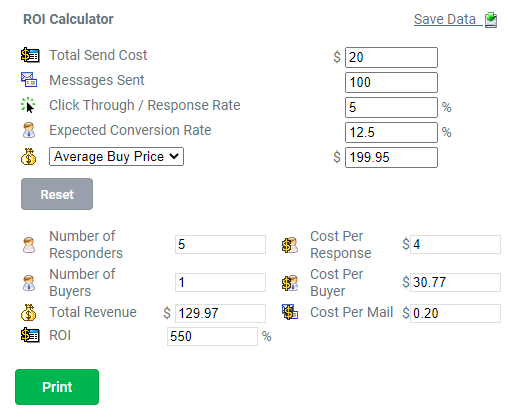 Here are the formulas we used to reach certain figures:
Numbers of Responders = Round (emails sent * (click through /100))
Number of Buyers = Round (emails sent * (click through * round (((Expected Conversion Rate/ 100))/100)) )
Total Revenue = Average buy price * (emails sent * (click through * round (((Expected Conversion Rate/ 100))/100)))
Cost per Response = Total Send Cost / (emails sent * (click through/100))
Cost per Buyer = Total Send Cost / (emails sent * (click through * round (((Expected Conversion Rate/ 100))/100)))
Cost per Mail = Total Send Cost / emails sent