Details
GDPR stands for "General Data Protection Regulation" (see our related article for more details). If you have enabled the GDPR consent option on your list(s), then our system will automatically only send messages to those contacts that have provided consent on that particular list (nb. GDPR consent is on a per-list basis).
When you go to send an email or SMS message to a list that has GDPR enabled, you will see an additional checkbox near the top of the send screen, as shown: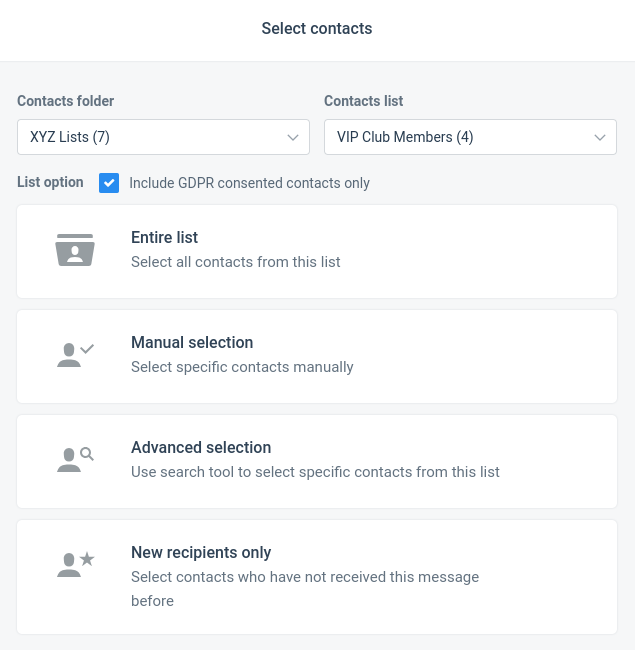 Ensure you leave this checkbox enabled, as this will automatically filter out anyone who has NOT consented. However, should you wish to manually conduct a GDPR consent search when sending an email or SMS message, you can follow the steps in our guide below.
How-to Guide
Open your desired message for editing.
Click
.
Within the send screen, set the options as needed, then click
.
Choose the Advanced Selection option to create a custom search.
Set up the search criteria as follows...

Click
. You have now filtered only GDPR-consented contacts into your send and can proceed with the send as normal.
You can use the Save Search option (in step 5, above) to save this search, as it'll speed up the process a little.