Details
GDPR stands for "General Data Protection Regulation" (see our related article for more details). Acquiring consent to send to European Union residents is required under the GDPR legislation - and our platform has a 'consent web form component' to make that an easy process.
How-to Guide
Select Lists and Forms from the sidebar.
Double-click on the list in question, to navigate to the forms for that list. The various forms attached to your selected list will now appear as tabs.
Click Details. A list settings dialog will open.
On the

General Settings

tab, enable the Use GDPR compliant components on all Web Forms checkbox. This will add a consent checkbox question to all web forms on that list.
Click
to finish.
Enabling GDPR consent is done per-list, so if you have other lists that you need to enable GDPR for, you can repeat this process for your other list(s).
Our system will now (by default) exclude any non GDPR consented contacts from your sends, as long as GDPR was enabled (as per the steps above) on the list you're sending to.
For any forms that don't already have the consent component on them, you can always add the component from the Components panel on the right hand sidebar within the form editor; as shown...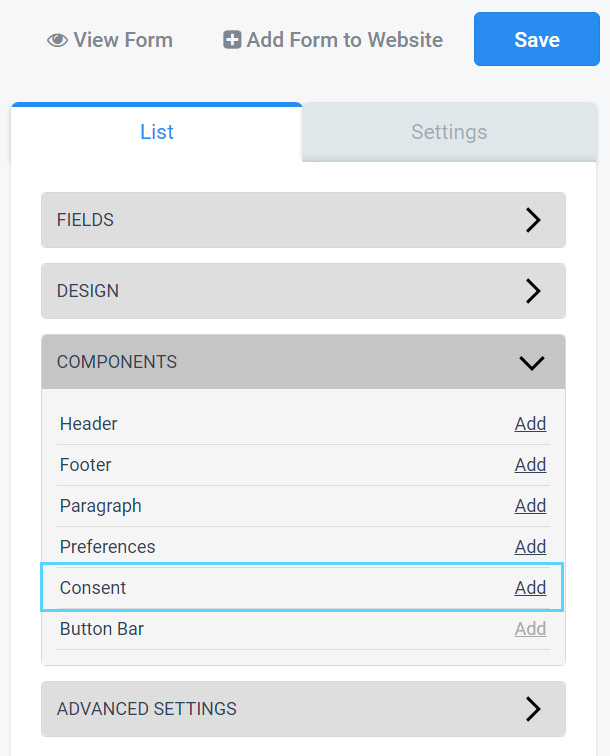 You will see the component on your web form...