Acquiring consent to send to European Union residents is required under the new GDPR legislation.  We have made it easy with the 'consent' web form component.
You can add this component to all of your web forms by clicking the 'details' button in the web form editor.  There is a check box here which when checked will enable the consent component.

For any forms that do not already have this component in them, you can now add it in from the 'components' section on the right hand side of the web form editor interface.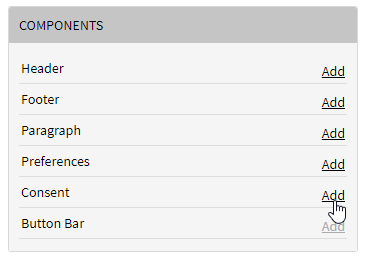 You will see the consent component populate into your web form :