Set up your List Preferences to enable an easy to use filter system
Recipients require the option to manage what kind of email they will receive. List preferences provides this functionality by allowing new fields to be easily added to all of your lists, enabling specific targeted sending, respecting the recipients wishes.
List Preferences are used in conjunction with the Preference Web Form.
You access 'List Preferences ' from the account link in the upper right, then 'List Preferences' in the horizontal nav bar.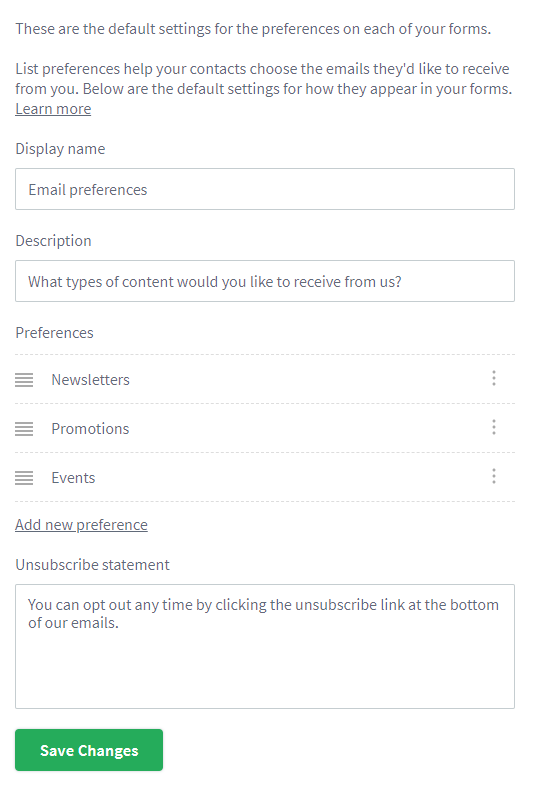 By clicking 'Add new preference' you can create additional preference fields which can be used to filter your sending. You can rename or delete preferences using the menu dots on the right side of each preference.
The 'Field display name' , 'Field description' and 'Disclaimer' inputs are customisable and are what is shown on the Preferences web form.