With more businesses turning to Google Apps today for their business needs, it is likely that if you're already using Gmail, Google Drive, and Google Calendar to manage your day to day business activities, you're quite likely using Google Contacts. 

Google Contacts allows you to sync contacts from your phone, email and keep contact details up to date where ever you are. Syncing your Vision6 account with Google Contacts makes keeping your email list up to date super easy which means your contacts will always be up to date and ready for your next mail-out.


1.  From the Lists and Forms menu select 'Import Contacts'.

2.  select 'From other apps' as the import method

3.  then select Google Contacts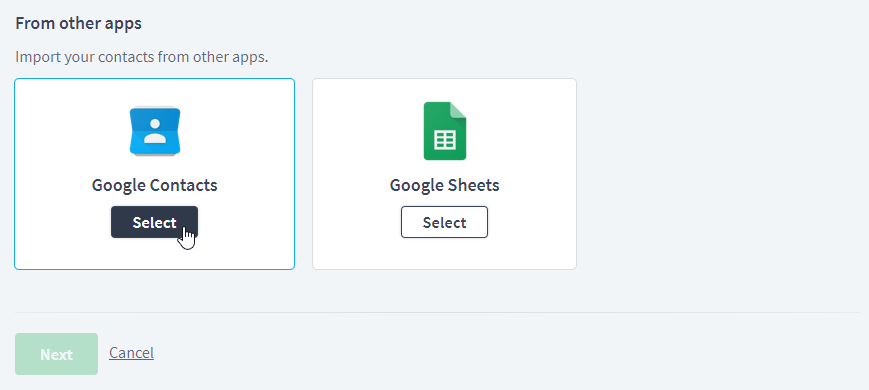 If you haven't already you will be prompted to connect your google account at this point.  Select the account and accept the conditions.  
4.  Choose the list you would like the contacts to be imported into and click 'next'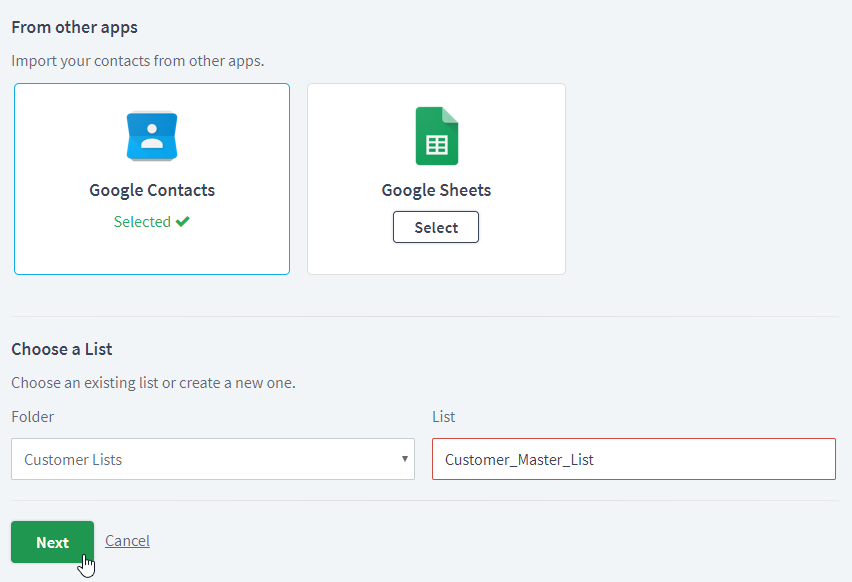 5.  Review the field headings, making any appropriate changes, and click 'Finish Importing'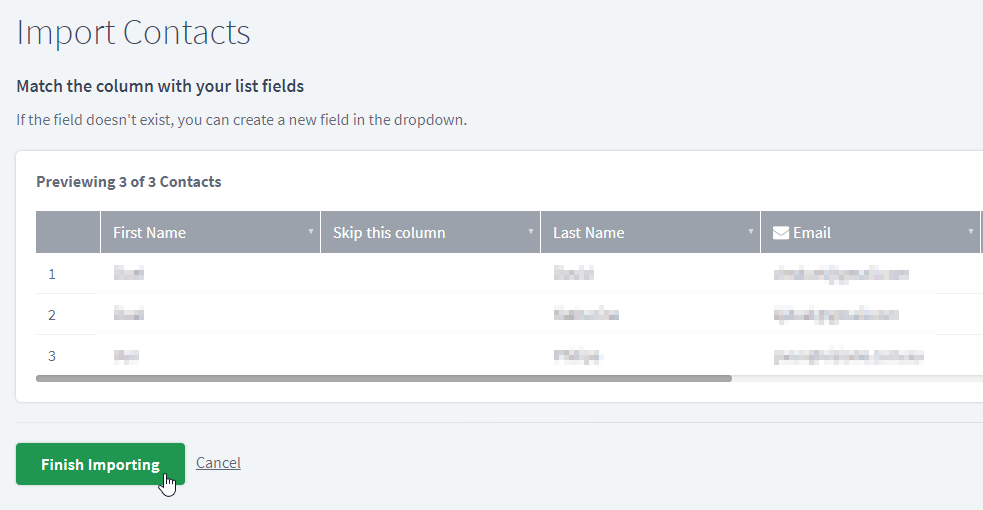 You are now done!  From here you can choose to View the contacts you have just uploaded or Create a New Message.