Once you have sent your email the overall performance is found in the Reports section. To access the reporting for your send, click 'reports' on the left side.
Watch the video below for an overview of the 'Reports' section.
Report Overview: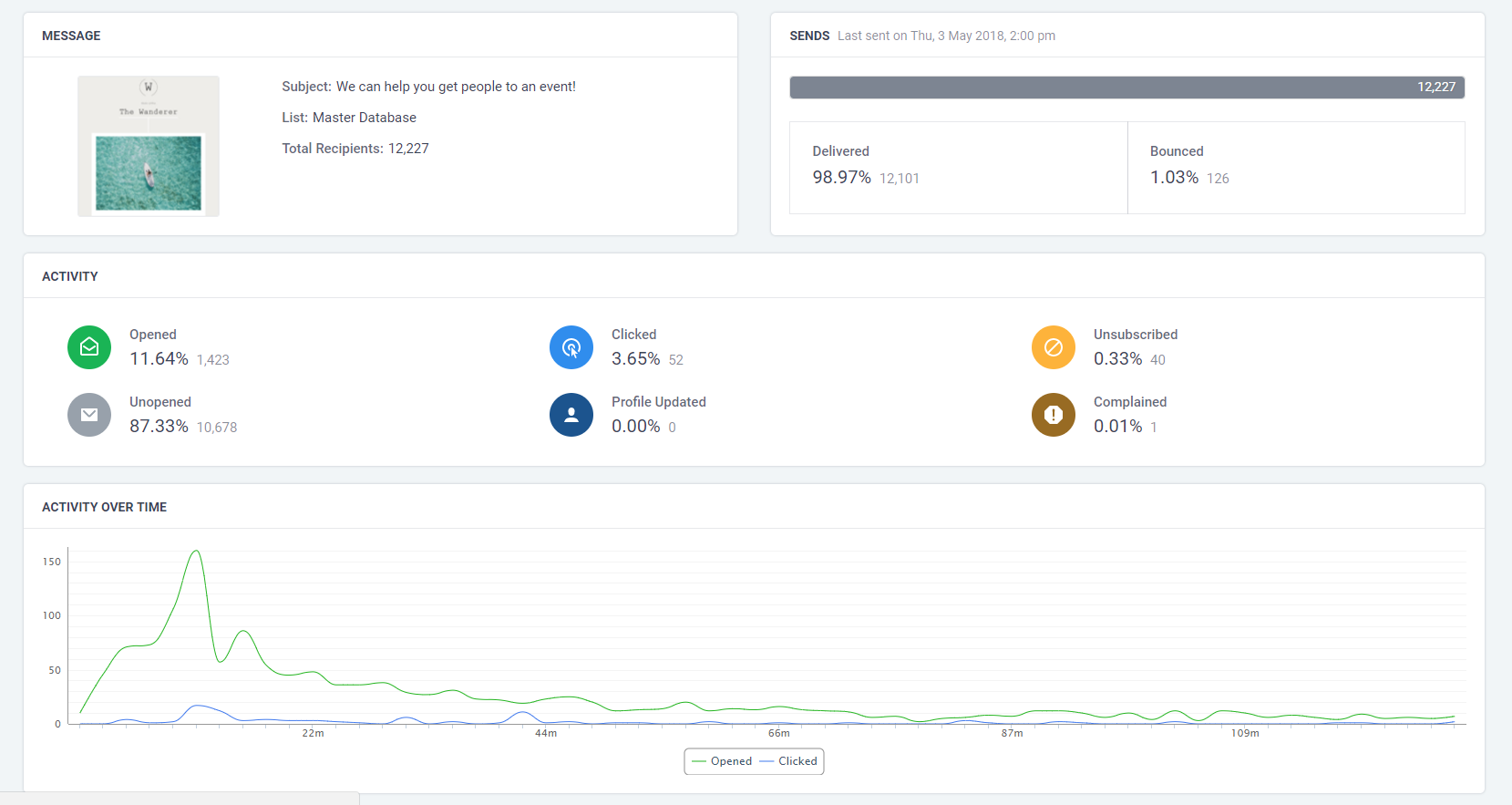 The overview page has links to different report sections.  These include :
Click Map
Mail Clients
Links
Domains
Social
You can access these sections by using the horizontal nav bar at the top or by clicking on various sections of the report itself.
You're able to click various elements of the report to get more detailed information, for example the green open icon, the bars in the mail client section and various other places.