| | | | |
| --- | --- | --- | --- |
| Last updated: | Article type: | Applies to: | Special contents: |
| 20191126 | Step-by-step | Starter, Business, Pro-Marketer | Video |
Video
Details
When you save your email for the first time the message details overlay will ask for a message name and email subject.
The message name will only be displayed within your account to make the message easy to identify, whereas the email subject is what will display in the recipient's inbox as a teaser to prompt the recipient to open the email. (eg. June's Special Offers, or June's Newsletter, etc.)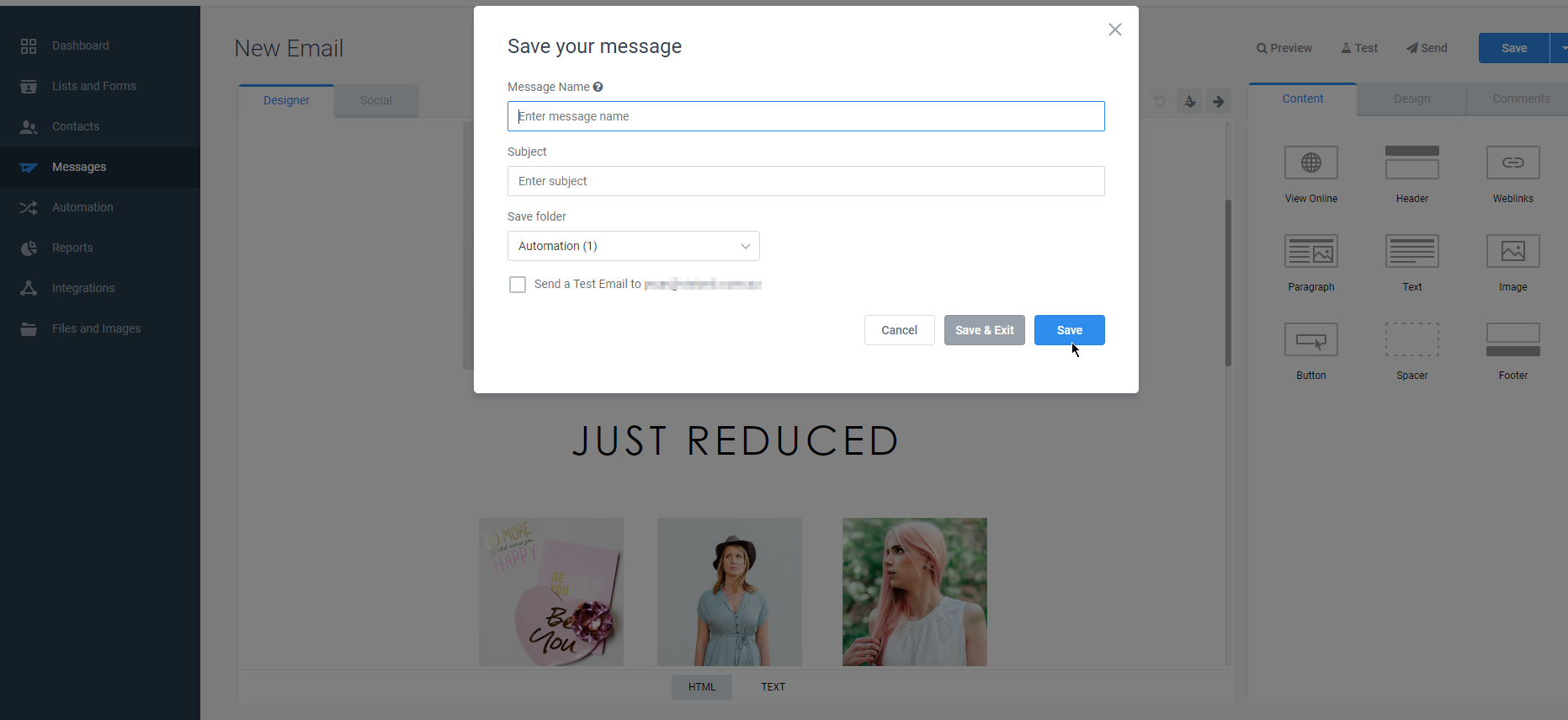 Full message details can be accessed and edited from the "Overview" screen by clicking the 'View Details' button.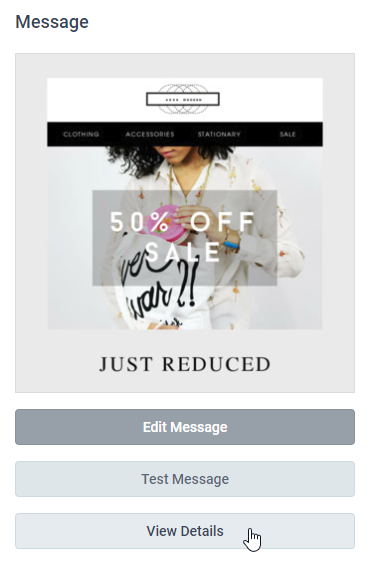 The 'General' tab is used to modify the message name or subject lines and lastly, the saved folder for the email message.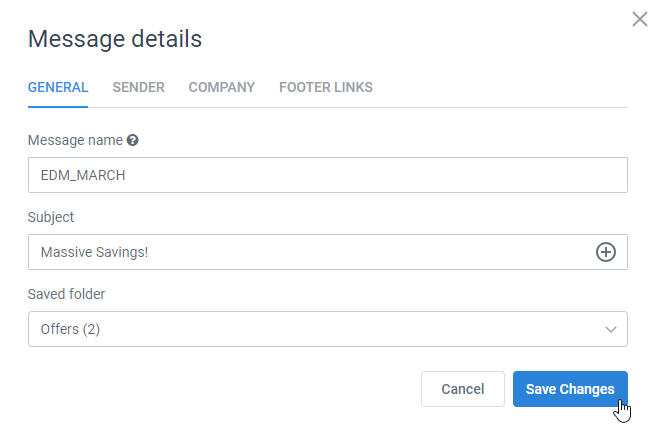 Also, the "Sender" tab will allow you to change the From Name, From address and Reply to address. Accept by clicking "Save changes" for the new details to be applied.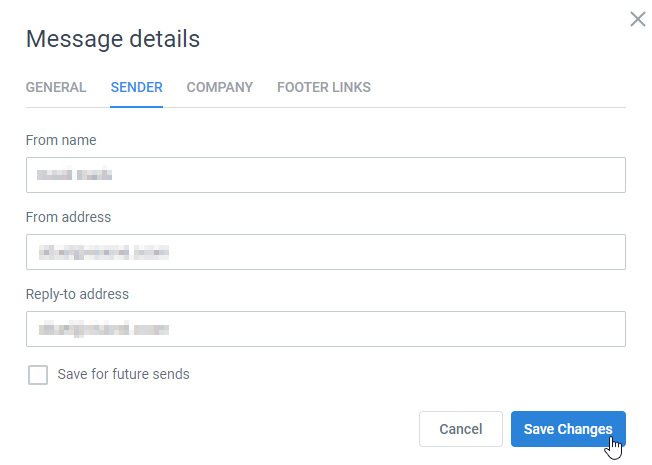 The 'Company' tab is used to update the details of the company sending the message. (this information appears at the footer of your message)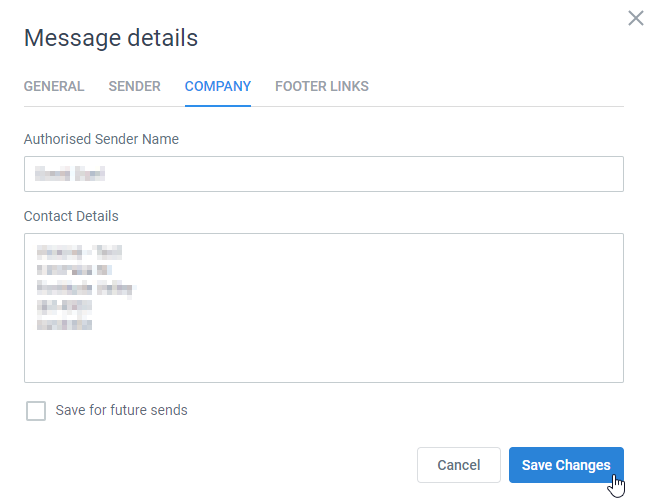 The 'Footer Links' tab is where you set up your unsubscribe or update profile link to display in the footer of your message