Message Comments is a great way to collect feedback and suggestions on a message you wish to send to your customer just by completing a test send from the message editor.
To send a test message requesting Comments:
Go to Messages.
Select the message you wish to test and click 'Send'.
Click the 'Test Message' option from the Campaign menu.
Type in the email addresses of those you wish to send a test of this message to.  Note: you can also search for contacts via the search icon in the bottom right of this box.
Select the "Allow Comments" toggle.
Type in a message if required.
Click the "Send" button.


You can also test the email from within the message editor.

Or from the Message Overview menu.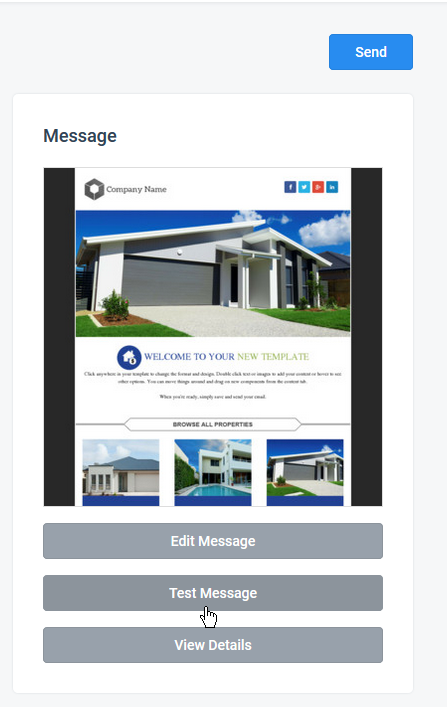 Once this email is received by the recipient they will receive the email message, any note/message you added, and have a "Add a Comment" link they can click to provide feedback.  

When the recipient clicks the "Add a Comment" link, a new window will open so they can submit their comment




Once the feedback has been sent through, this can be found on the "Comments" tab found in the message editor for that message