Although it's easy to add a web form to your website we have found that there can be two challenges people face. The good news? They're very easy to fix using the solution below.
1. My website is changing how my web form looks
If you're concerned your web form is displaying incorrectly it could be because the CSS (Cascading Style Sheet) on your website overwrites the web forms own CSS!
2. I want to make sure my visitors stay on my website
Sometimes after a visitor submits a web form, they're taken to a 'Thank You' page. From this 'Thank You' page, the user can click 'Go Back', but this returns them to the web form rather than the original website page they were visiting.
The really simple solution
An easy fix for both of these things is to use an <iframe> instead of embedding the web form code. Now before anyone gets worried at the mention of HTML code, let me say this is really easy to do, as long as you have access to edit your website.
When you create a web form, you have the option to add the form to your website.

From here instead of taking the embedding code from the first option, simply take the web form URL from the second option: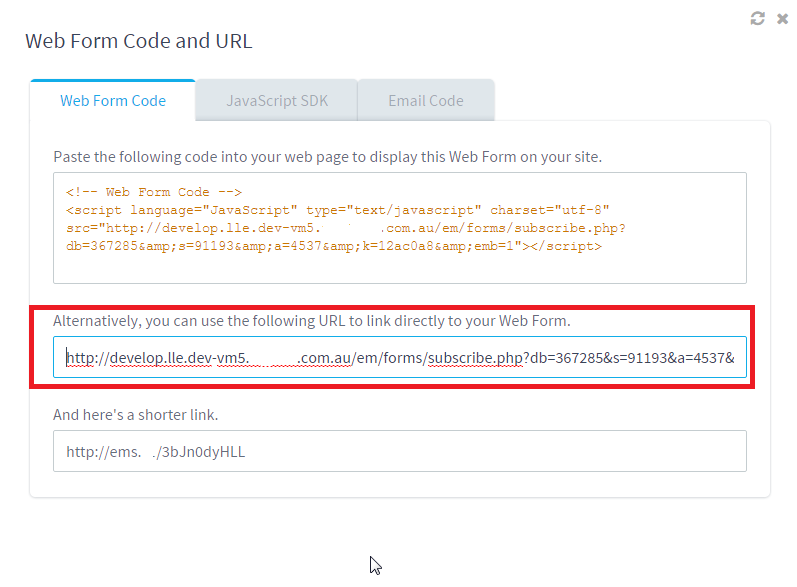 Now all you need to do is insert the URL as shown above (please note this is example code only) into your website like this:
<iframe src="http://www.webformURL.com" h="600″ w="550″>
The height (h) and width (w) can be customised to fit your web form.
It's that easy! This will ensure your web form displays exactly how you want it to on your website.
It also means that when a customer submits the web form, the 'Thank You' page will display within the iframe on your website. So customers won't leave your original page.