If you have a Pro Marketer account, Corporate Account or a Reseller / Agency account you can re-brand the system as your own including the system URL.
To accomplish this there are 3 steps:
To set up the account branding:
Login to your head account.
Click 'Account' in the top right.




Click 'Branding' in the horizontal nav bar




Then click 'Add branding' :



In here you can : 
Upload your logo (width 200px x height 60px).
Set a master colour.
Uploading a powered by logo (width 65px x height 24px).
Name your branding for easy identification.


Then simply click 'Save Branding'.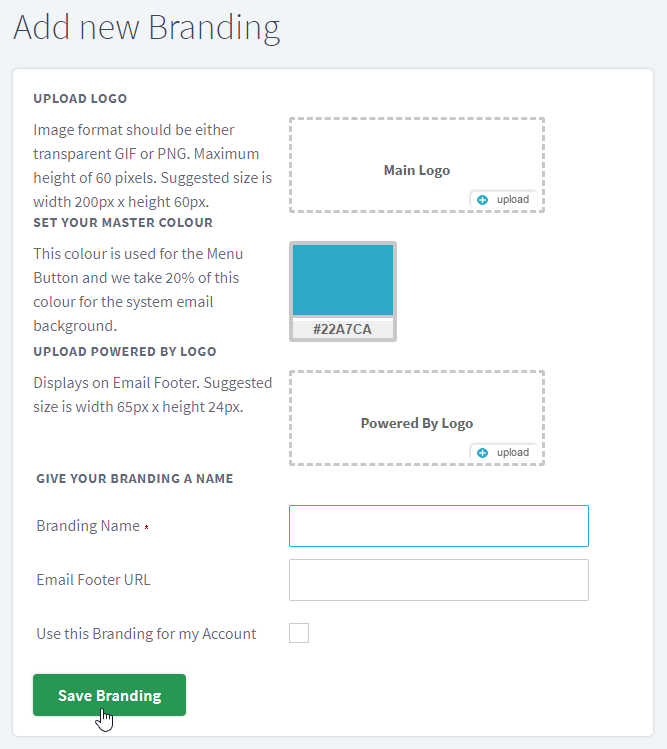 To set up the virtual host for the account:
Login to your head account.
Click 'Account' on the left.
Click 'Custom Domains' up the top.




Then click 'Add Virtual Host'






If you chose to use your own custom domain, you will need to set it up as below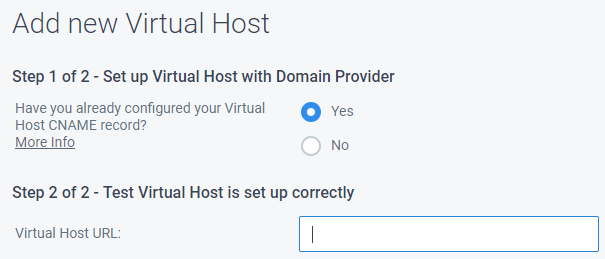 How to apply the branding or virtual host to your sub account:
Click 'Admin' from within your head account.
Double click onto the client account or click 'edit' to the right.
Click to edit the 'Account Details'.
Then using the drop down options select the Branding and Virtual Hosts you created for this account.
'Save' your changes.