A Wild Card, also known as a Mail Merge, is a means of auto-populating some data from your database in to your message. This is most commonly used for providing personalised welcome greetings.
Setting up a Wild Card in your SMS message
Firstly, create a new SMS, or edit an existing message:





Click the plus icon to insert the wild card of your choice. 

Using the options please fill out the form with the correct requirements

. E.g. the First Name field, Contact's Folder, Contacts List.
* Note - Fallback will be shown if the field has no data to populate the wildcard.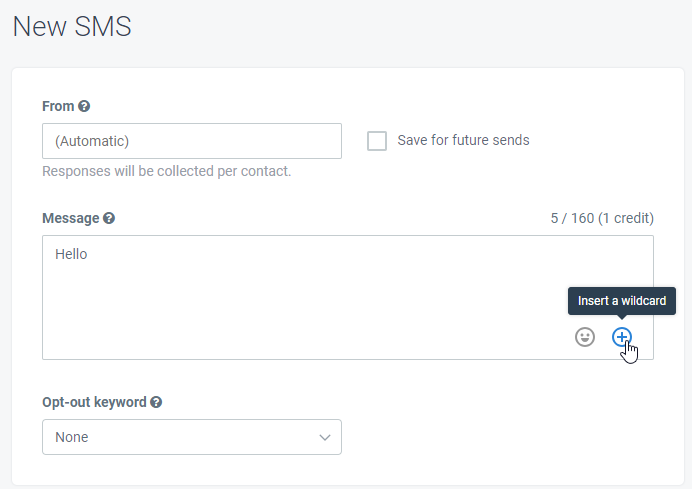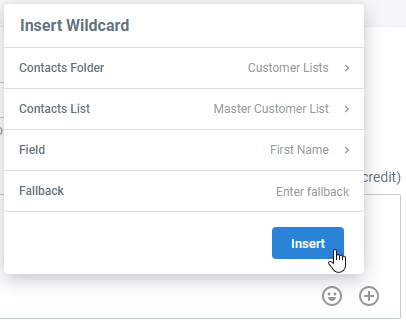 4. Save your changes to your message to add the new wildcard.