To activate the SMS feature in your account please follow the below instructions:
Go to the Dashboard and click on the tip for 'confirming your mobile number'





You will be shown a unique code to SMS to our verification number. Once you do this your account will be credited 5 SMS credits to test with.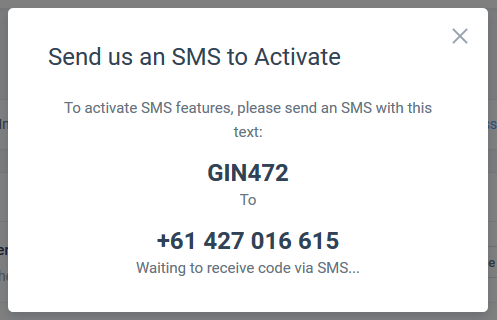 You are now set up and ready to go!