To activate the SMS feature in your account please follow the below instructions:
Go to the Dashboard. If you have not yet 'enabled the customisable Dashboard' you will need to do so.

On the right side of the dashboard click the 'Activate SMS Features' option and follow the prompts.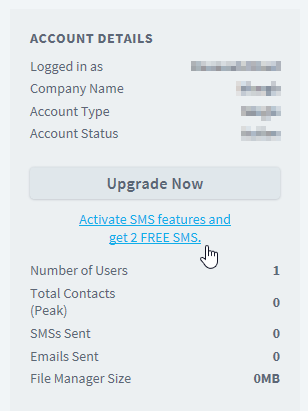 You will be asked to message a code to a mobile phone number.  Once the system has received this code, you are set up and ready to go!