If you need to cancel a scheduled send for any reason, you will need to:
Go to 'Reports'.

Select 'Current Sends'.

Find and select the send you have scheduled to go at a later time

Select Cancel from under the Actions menu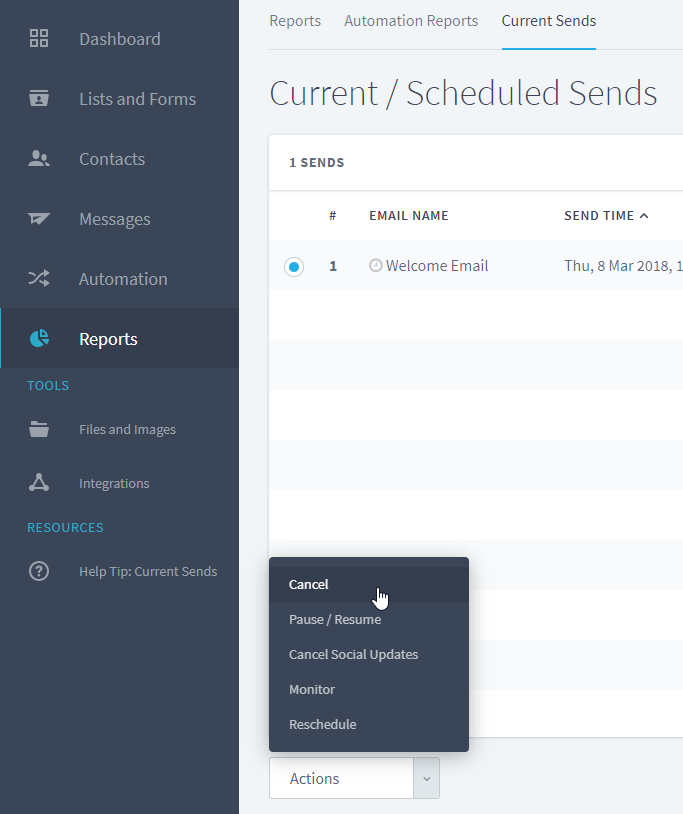 From this page you can also; pause the send, cancel social updates only for a scheduled send, monitor the send process, or reschedule to another time/ date.
If you need to change the time of the send or any content inside the message you are scheduling, please cancel the send and set up a new scheduled send with the correct details.