If you're using Google Analytics to track your website traffic, you can also track incoming traffic from emails that you've sent.
It's a great way to gain additional insight on your email subscribers, see who's converting and to measure your return on investment.
To connect Google Analytics, simply follow these steps:
Click the 'Integration' menu item on the left
Click the 'Connect' button beside the Google Analytics Integration option




Type in the domains for any links in your messages you wish to track and click 'Add'



Once you've added your website domain the tracking will be applied automatically to your emails. Just log into your Google Analytics account to view all your stats as below.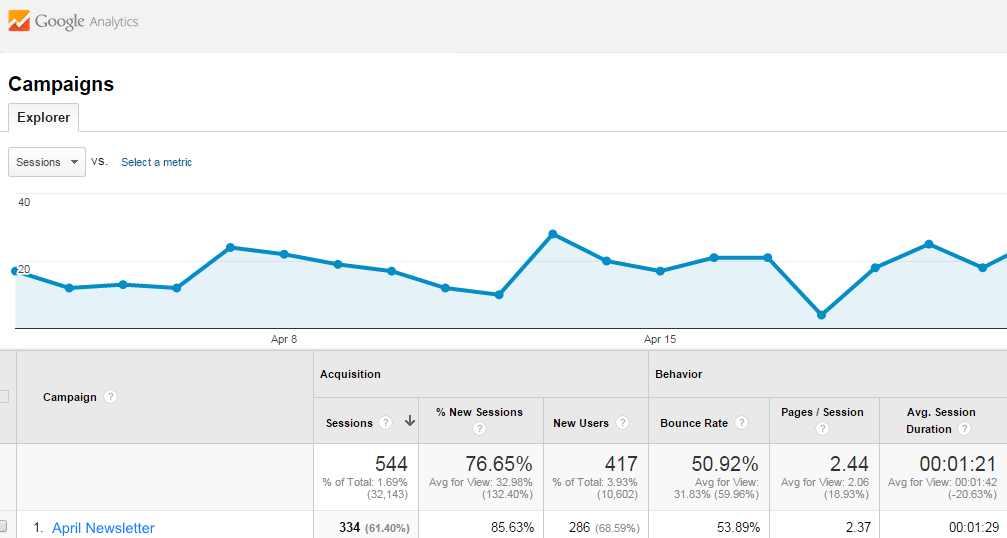 Alternatively you can also set up your Google Analytics tracking by adding the unique link that is generated through the Google Analytics URL builder online.