This article will cover the following topics:
Depending on the template you've chosen, columns may not be enabled for your design. Don't worry, this is easy to add!
Follow these steps: 
1. On your message, go to the Design tab
2. Scroll to the bottom of this section and check off Enable multi-column layout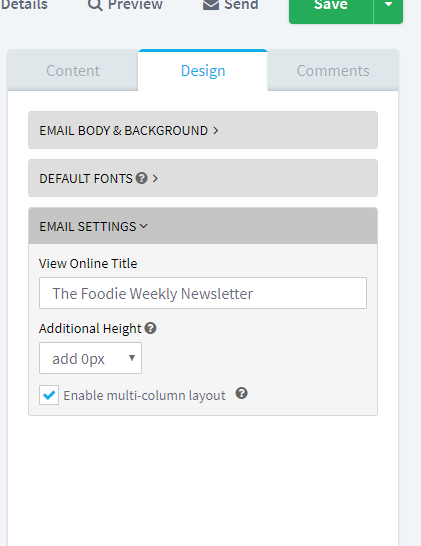 How to arrange multiple columns
When arranging columns in your design, you can simply use the editor to drag and drop the column to the appropriate position.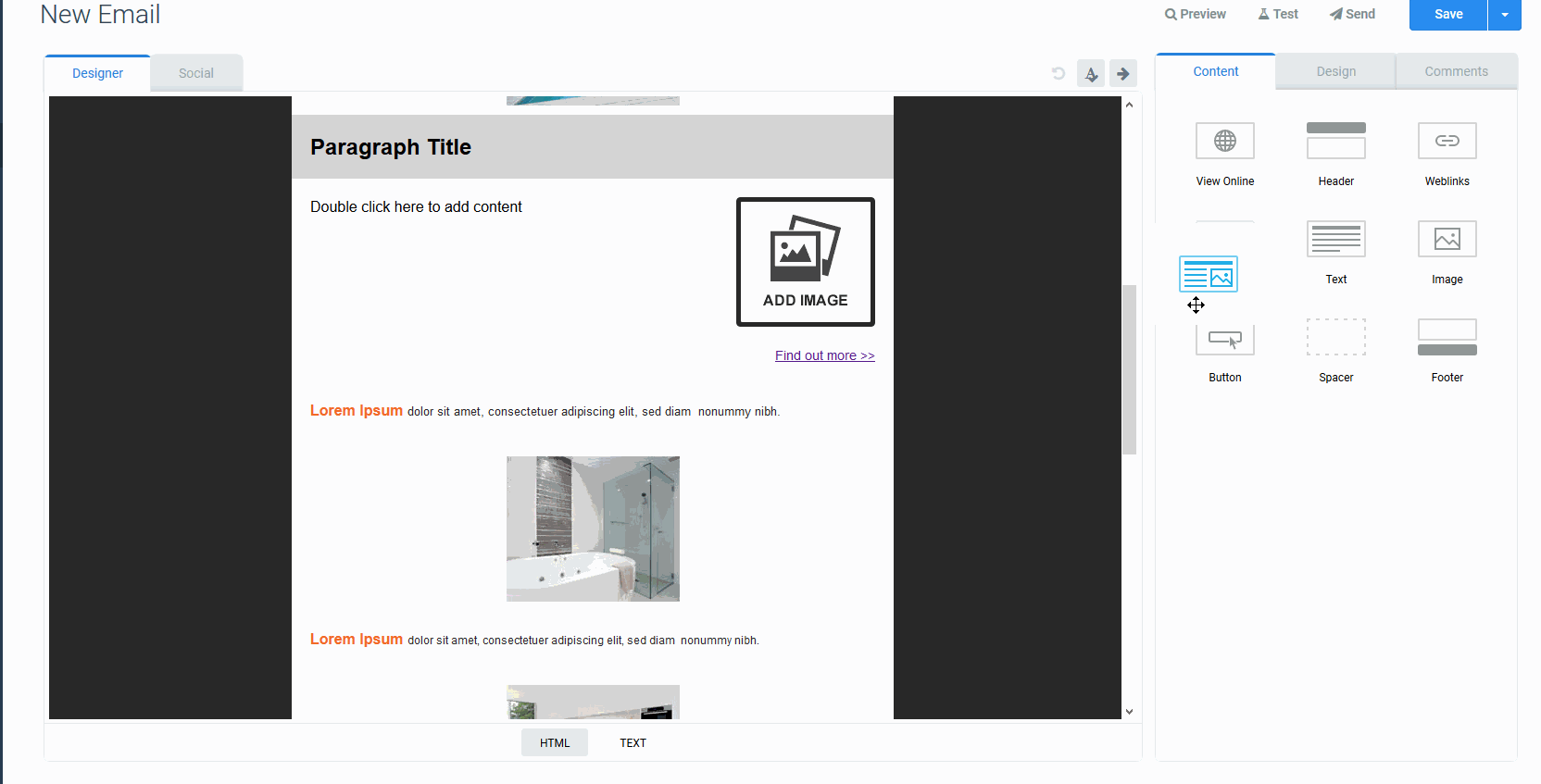 Creating Even Columns
When designing your columns, you may need to make sure they all match in size. A quick way to do this is to navigate to the Design tab and check off the even columns option: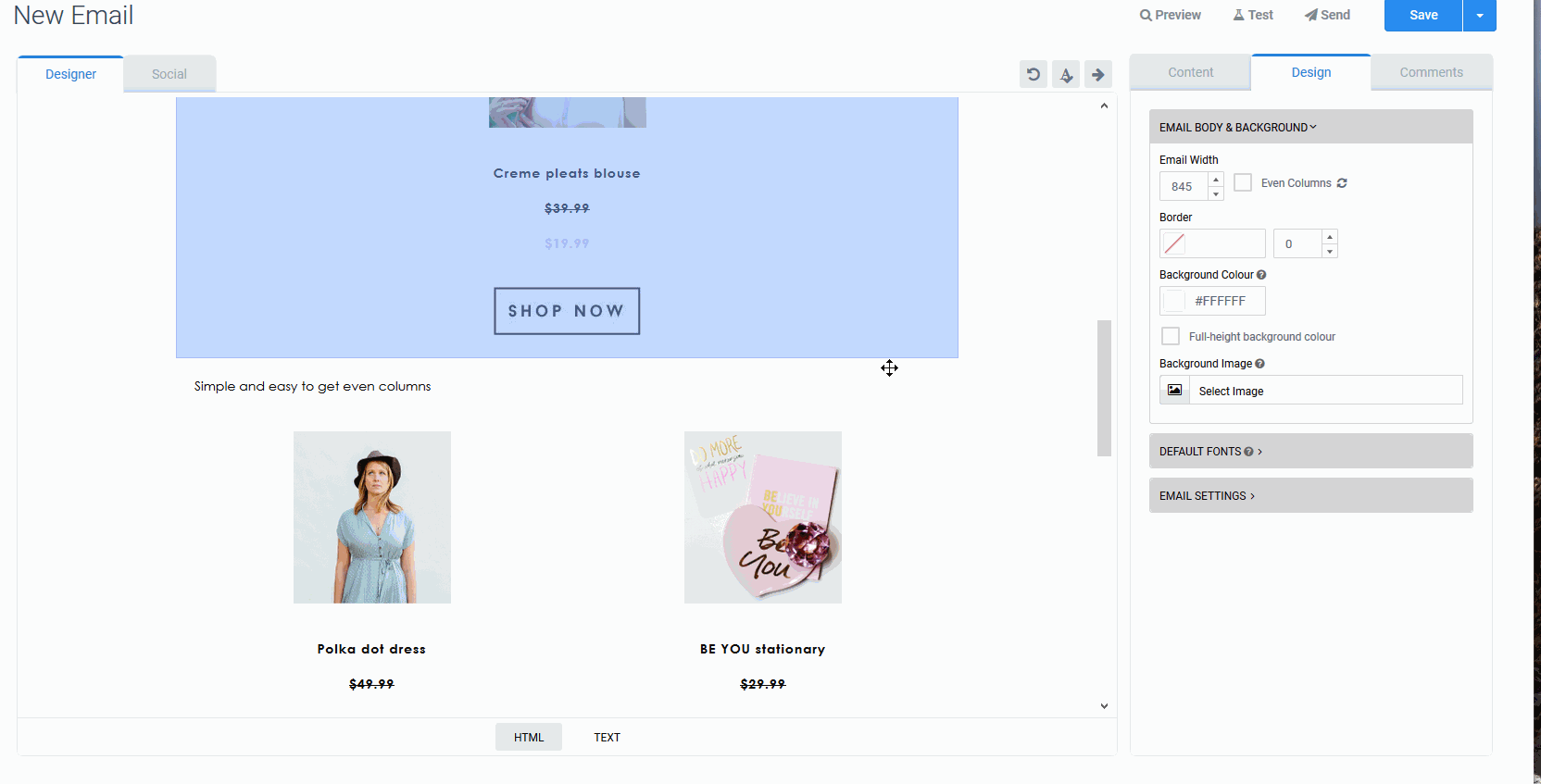 Turning on a Mobile Friendly design
To make sure you're all set for a mobile friendly design, you'll first want to make sure this green mobile icon is selected above your message: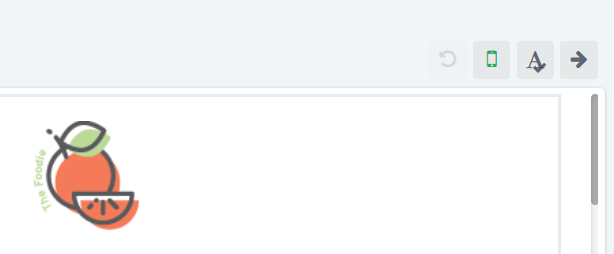 If the icon is grey, simply click the icon for it to adjust. 
How columns display on mobile devices
For mobile devices, the message will automatically stack the columns on top of each other so that your design can be scrolled through and legible. 
To see how your message will appear, use the preview icon above the message and select the the mobile view: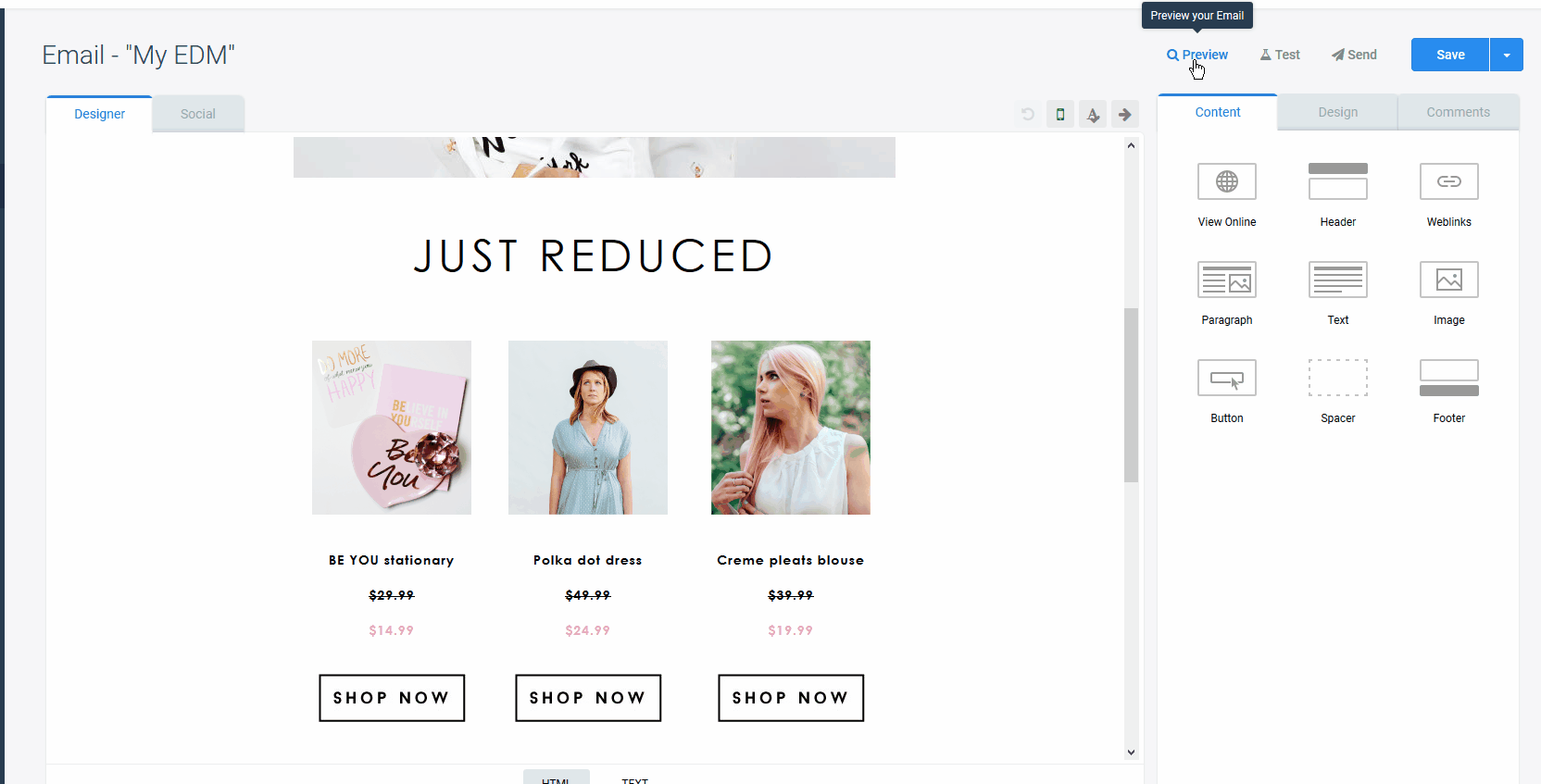 Troubleshooting column issues on mobile devices
Occasionally, you may notice when you switch to the mobile preview your columns may not be stacking in the correct order. You can fix this by dragging your columns into the correct order one by one like this: