To setup reCAPTCHA on your forms, you first need to go to the reCAPTCHA setup site.
Please note:
Currently Invisible reCAPTCHA is mandatory, as other options are not supported. Selecting a different form of reCAPTCHA will prevent contact information being added to your list.
Please note: 
This feature only works with the Javascript include method of embedding web forms. If you want to use plain HTML forms, reCAPTCHA will need to be manually applied to the form outside of the platform.
Once there, setup a new reCAPTCHA and enter in : 
The label / title of the reCAPTCHA
Select Invisible reCAPTCHA - this is mandatory, as only this is supported.
Enter in the domain(s) for the website where the form is going to be hosted
Click the blue register button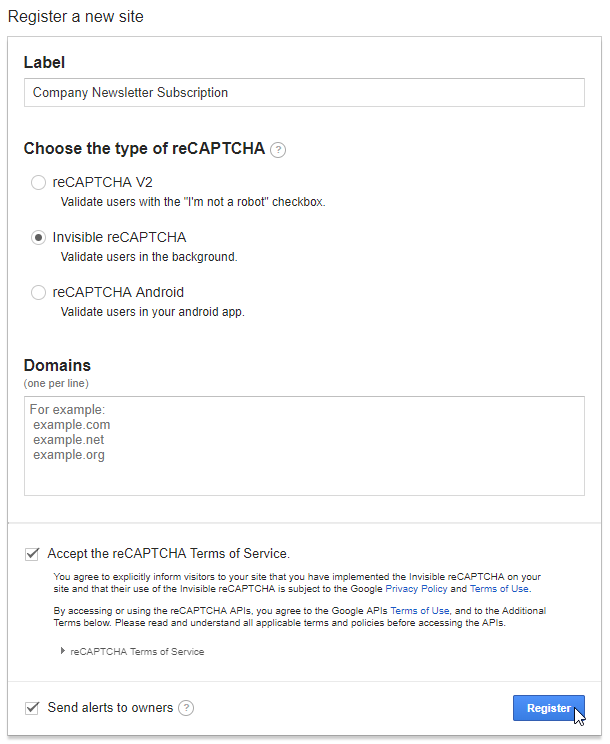 Once this is done, you will need to go to your account (don't close the reCAPTCHA tab), click 'Integrations' on the left side, then click 'edit' on the right side of the reCAPTCHA section.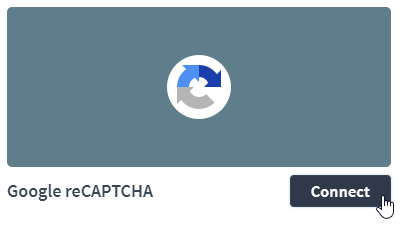 You will then be shown this screen :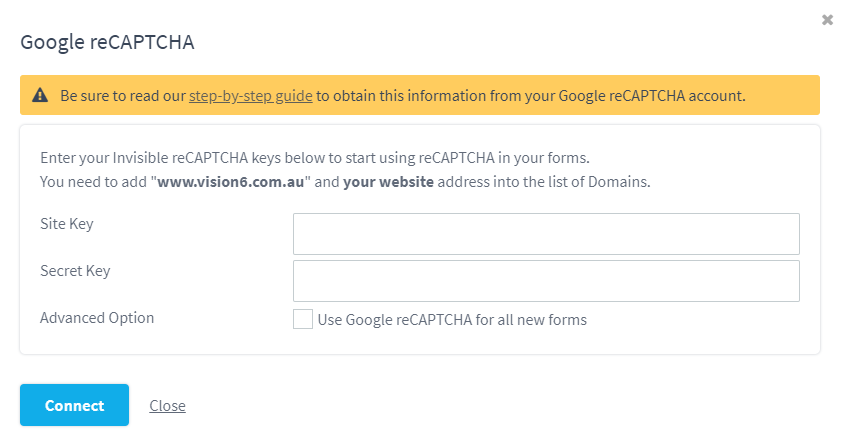 Now go back to the reCAPTCHA tab in your browser and copy both the Site Key and the Secret Key, into the corresponding fields in your account.  The reCAPTCHA screen you get these keys from will look something like this :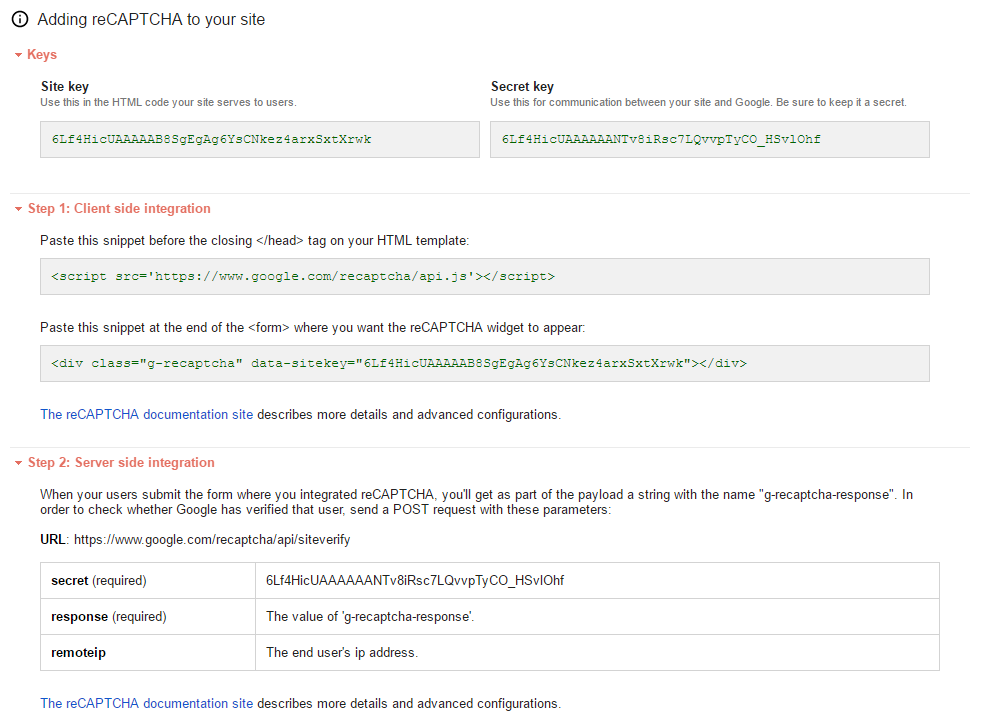 The Step 1 and Step 2 sections are not needed.
Once you have copied the keys over to your account and clicked save, you can then go and edit your form in your account.
While editing the form, click the 'advanced settings' section on the right hand side and tick the reCAPTCHA check box.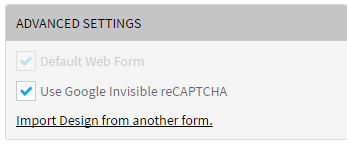 Click the green save button in the upper right and your form should now be protected from automated signups.